"For all who are allowing themselves to be led by the Spirit of God are sons of God. For you have not received a spirit of slavery leading again to fear [of God's judgment], but you have received the Spirit of adoption as sons [the Spirit producing sonship] by which we [joyfully] cry, " Abba! Father!" The Spirit Himself testifies and confirms together with our spirit [assuring us] that we [believers] are children of God. And if [we are His] children, [then we are His] heirs also: heirs of God and fellow heirs with Christ [sharing His spiritual blessing and inheritance], if indeed we share in His suffering so that we may also share in His glory."
ROMANS 8:14‭-‬17 AMP
---
FAITH BY BULLET POINT 
"personal story" – The heart of the Father, A true story about a daughter and father.
Just like any other little girl, I wanted my daddy to pick me up and joyfully throw me up in the air; catching me again with his strong arms. I wanted to sometimes sit on his lap and have him tenderly stroke my hair and kiss me on my forehead. If we were out for a walk I wanted him to hold my hand and show me the beauty of nature all around us. He was my daddy and I wanted to captivate him. I wanted to be his little princess….READ MORE
---
"personal and ministry notes from Wynn"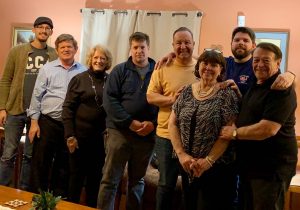 Let me introduce you to our 2019-2021 Restoring Wholeness Board – from left to right: Pastor Kai Elert, Ken Winchester, Carol Wagstaff, Jason Caywood, Brett Martin, Judi Thompson, Jason Kennedy and Rev Wynn Cameron Thompson.


Our 2018-2019 RW Support Group ended in late February with a move of the Holy Spirit that produced dramatic change on so many levels in all our participants. Here are some comments:…READ MORE 
---
"personal notes from Judi"
I wanted to share a memory that comes from my previous marriage before my first husband passed away and before Wynn and I were married…READ MORE
---
"personal notes from Brett"
One of the things that I have grown to appreciate when I read the words of Jesus in the Bible are the ways He speaks in parables.  Often His words connect to my heart because of my interest in the beauty of God's creation in nature...READ MORE
---
"rock group notes"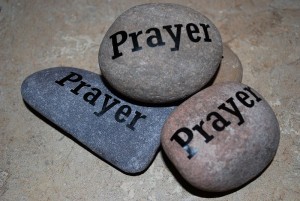 We invite you to join our international prayer team.
Please write Judi at RockGroup @ RestoringWholeness.org.
We are a team, a group of believers that are connected by a powerful thread…..prayer!
It is vital that Restoring Wholeness share with our partners. Join the Rock Group today!
May our Father continue to energize you with His Spirit, protect, provide for you!
With love, Wynn and Judi
---
Prayer Needs 
Please pray: for 2019 mission trips to Teen Challenge, CBN TV and YWAM in Ukraine at the end of May, and South Africa in October 2019.
Please continue to pray for participants in our RW Support Groups September 2019 – March 2020 .
Please continue to pray for connections with pastors and church leaders here in Arizona, the USA and wherever God leads.
Thank you for your consistent faithfulness in prayer and support!  God bless you!



DONATE  HERE


USA Tax Deductible Donations:    
OR make check or money order out to: Restoring Wholeness Ministries USA, P.O. Box 64907, Tucson, Arizona, 85728-4907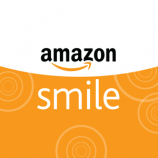 Also consider donating to Restoring Wholeness Ministries by shopping on Amazon
CLICK HERE for more info 
God bless you for considering partnering with us in our mission for 2018!
---
CONTACT OR DONATIONS:
Rev. Wynn & Judi Thompson, P.O. Box 64907, Tucson, 85728-4907 – Office: +1-520-887-0115
restoringwholeness @ gmail.com – www.RestoringWholeness.org
CLICK HERE: Donations to RW in the USA are tax deductible.
Personal support for Wynn & Judi, although not tax deductible in the USA, is a very thankful provision!