Galatians 2:20 (MSG)
I tried keeping rules and working my head off to please God, and it didn't work.
So I quit being a "law man" so that I could be God's man. Christ's life showed me how, and enabled me to do it.
I identified myself completely with Him. Indeed, I have been crucified with Christ. My ego is no longer central.
______________________________________________________________________________________
 

notes…

from Wynn
The first quarter of 2017 was quite busy.  We were able to get
which is Tax Deductible in the USA and a huge help for the ministry.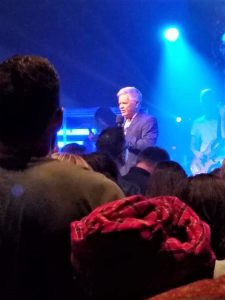 Our first 2017 missions trip was to South Africa, 26 February-13 March. There were 3 major events I attended.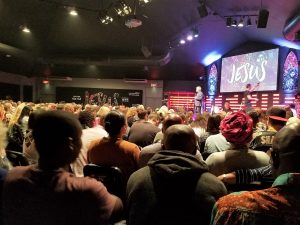 The first stop on our itinerary was the South African National Assembly of God Leaders Conference in Cape Town with AG National Chairman Donovan Coetzee leading. What a huge blessing to connect with Pastors and leaders from all over South Africa as well some AG missionaries from other African countries. The conference was packed full of inspiring messages and teaching by world renown anointed speakers.  In connecting with other SA pastors the subject came up for another trip back to South Africa in 2018. There seems to be a great need for the ministry that RW offers. Lord willing it will happen…would you join us in prayer that the Lord will raise up someone who has a heart for Restoring Wholeness and would be willing to quarterback the move to reestablish the ministry in South Africa? Thank you.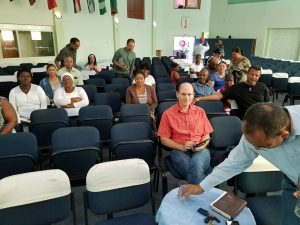 The Second stop on my itinerary was Logos Assembly of God Church in Belhar. Pastor Albert and Doreen Wiggins have been close friends since 1998.  They were wonderful hosts and I was privileged to stay in their newly remodeled guest suit housed in their church.
We started out ministering to their Friday night youth and young adults meeting. I was asked to speak on "Dating and Sex". Needless to say we had a captive audience. God moved and we continue to pray that His Holy Spirit reminds the youth about His plan for them.
On Saturday we held a 1/2 Day Seminar teaching on "From Shame to Intimacy with Christ" and "Dealing with Relational Idolatry".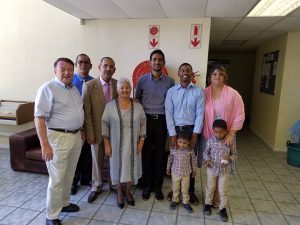 Sunday morning I was privileged to witness the induction


of many new church leaders. I love the willing eagerness of those who want to serve the Lord. Later I spoke on "Possessing the Land".
It is always an honour and pleasure to serve Pastor Albert and Doreen and the Logos congregation.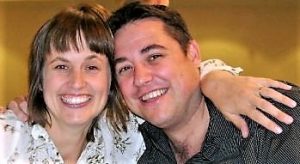 Pastor Chris and Jo Swart at Life Church Somerset West was the third ministry opportunity.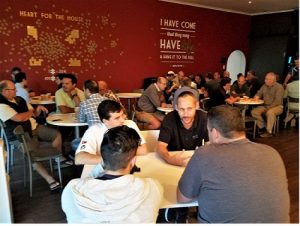 The last four day of my ministry in South Africa were busy but completely anointed by the Holy Spirit!
Friday early morning Life Church's Men's breakfast at 6pm – Topic Chris asked me to speak on "True Masculinity and Femininity".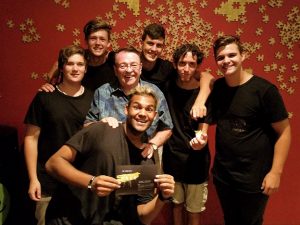 Following the meeting I was privileged to speak to the Year of your Life young adults, a really great bunch of humble yet eager servants of the Lord!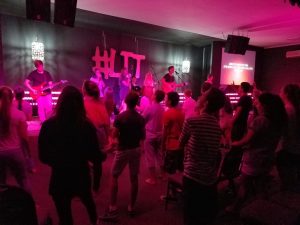 Friday night I spoke to the youth and young adults on "Dating and Sex". From what we could see the Holy Spirit really touch the group. One of the best youth groups I've ever had the honour to speak to.
Saturday we taught another 1/2 Day RW Seminar. Topics: "From Shame to Intimacy with Christ" and "Dealing with Relational Idolatry".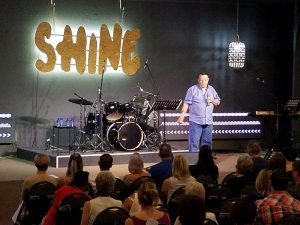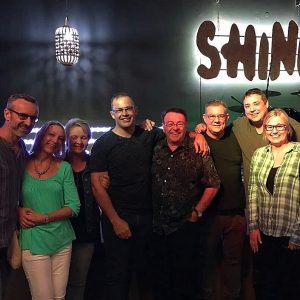 Sunday was busy with 3 morning services, Topic: "Dealing with Pain and Anger".
Sunday night's service topic, "Boundaries".
Please keep the Swarts and Life Church Somerset West in your prayers.  I must add, again the hospitality of the South Africans is the best I've ever experienced. I fell in love all over again with this country which is struggling in many ways yet shinning our Father's presence. Again I look forward to my next missions trip to SA!
COMING UP in June: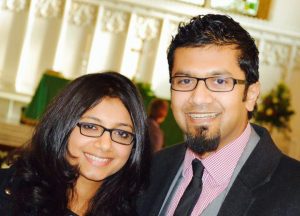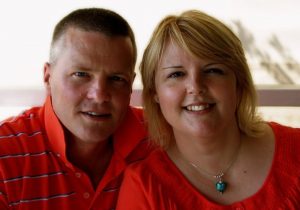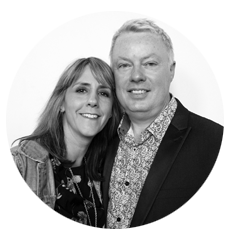 3-11 JUNE I will be teaching and speaking in several churches in Norfolk, England hosted by Pastor Paddy and Jennike Venner, Pastor Sujith and Reshmy Alex in Suffork and Pastor Phil and Jo Thorne in Norwich.
It will be a full 10 days! 3 seminars and 4 churches. Please pray that our Father will show up in a huge way. Please check our Upcoming Events for full details!
We still need about $750.00 for this trip and would appreciate you considering partnering with us.
AND…


15-17 JUNE we will be attending the 2017 Restored Hope Network Conference in San Diego, California.  We have been asked to teach a workshop on "From Shame to Intimacy with Christ". We are excited to see several of our RW team attend along with Judi and I.
---
personal notes…

from Judi
This was on my heart today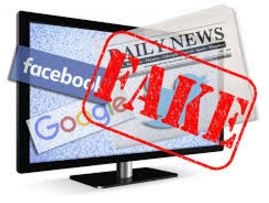 Fake news – From Wikipedia, the free encyclopedia
Fake news websites (also referred to as hoax news[1][2]) deliberately publish hoaxes, propaganda, and disinformation purporting to be real news—often using social media to drive web traffic and amplify their effect.[3][4][5] Unlike news satire, fake news websites seek to mislead rather than entertain readers, often for financial or political gain.[6][4] Such sites have promoted political falsehoods in Germany,[7][8] Indonesia and the Philippines,[9] Sweden,[10][11] Myanmar,[12] and the United States.[13][14][15] Many sites originate, or are promoted, from Russia,[3][13][16] Macedonia,[17][18] Romania,[19] and the United States.[20][21]
Yesterday I noticed a post on Facebook from someone I know and trust. As I read it I was excited to see something that I was passionate about had been a success. I pondered a few minutes and then decided to check it out. It sounded accurate. Just enough truth and facts to make me feel it was true. I tracked down the information with a little effort and found that the news release was not true but just another fake news story. It had raised my hopes and now I felt very disappointed. I had been deceived.
It reminded me of something. How often have you listened to mentors, sat in church and heard a message or something on the radio or tv and just took it all in. You liked what you heard and took it as truth without doing your own research. Then you passed on the information to others without having vetted the information. We all rejoice….in fake news.
Not only the world but the Church has been guilty of this very thing. Over the years we allow others to give us their interpretation of the Word. It saves us time! It's much easier that way. We don't have to do it ourselves. Oh, we take notes…we even live by what we hear. But is all that we hear truth?
The enemy of our soul seeks to mislead and lie to us. "The enemy comes to kill, steal and destroy!" (John 10:10) keep reading… "but I (Jesus) have come to give you life! Not just life but life abundantly!"
In these days we need to be diligent to hear God's voice and seek him for ourselves. Not through someone else's experience or interpretation. Don't allow the enemy's voice to speak "fake news" over your life in anyway.
Matthew 24:24 (NIV)
"For false messiahs and false prophets will appear and perform great signs and wonders to deceive, if possible, even the elect."
Spend time with the Lord, learn His voice. Guard your spirit and learn to "vet" what you allow to feed your soul and spirit.
---
Rock Group notes

We feel the great need to be connected in commitment and prayer to maintain our spiritual growth and ministry for Restoring Wholeness.  It is vital that Restoring Wholeness share with our partners.  We want those who would like to be a part of our prayer team called the "Rock Group" to contact us at RockGroup @ RestoringWholeness.org .  We will share our prayer needs in a short email and also look forward to hearing back from each of you with any needs as well. We are a team, a group of believers that are connected by a powerful thread…..prayer!  Join the Rock Group today!
God bless you!  With much love, Wynn and Judi
Prayer Needs
Please pray for Wynn as he ministers in Suffolk and Norwich, England – 3-11 June 2017
Brett and Wynn will hold workshops and speak in 3 churches.  Click here for more info
Please continue to pray: for our 2017-2018 upcoming RW Support Groups and participants.
Thank you for your consistent faithfulness in prayer and support!  God bless you!  
Please pray: for plans to return to YWAM and Teen Challenge, CBN TV in Ukraine as well as a one day seminar in Switzerland in 2018.
Please continue to pray for the peoples of Ukraine and Switzerland.
Please continue to pray for the participants of our last RW Support Group.
Please pray for new, stable and anointed leaders.
Please pray for connections with pastors and church leaders here in Arizona and the USA.

DONATE  HERE
NEW
US Tax Deductible Donations:


OR make check or money order out to:
Restoring Wholeness Ministries USA
P.O. Box 64907, Tucson, Arizona, 85728-4907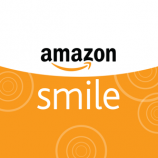 Also consider donating to Restoring Wholeness Ministries
by shopping on Amazon – CLICK HERE for more info
God bless you for considering partnering with us in our mission for 2016!
______________________________________________________________________________________________________
CONTACT OR DONATIONS:
Rev. Wynn & Judi Thompson, P.O. Box 64907, Tucson, 85728-4907
Office: +1-520-887-0115
restoringwholeness @ gmail.com – www.RestoringWholeness.org
Donations to RW in the USA are tax deductible.
Personal support to Wynn & Judi, although not deductible in the USA, is a very thankful provision!