John 1:1-5

 (AMP)
1 In the beginning [before all time] was the Word ([a]Christ), and the Word was with God, and [b]the Word was God Himself.
2 He was [continually existing] in the beginning [co-eternally] with God.
3 All things were made and came into existence through Him; and without Him not even one thing was made that has come into being.
4 In Him was life [and the power to bestow life], and the life was the Light of men.
5 The Light shines on in the [c]darkness, and the darkness did not understand it or overpower it or appropriate it or absorb it [and is unreceptive to it].
---
"personal story" – by Margaret Logan

FAITH BY BULLET POINT – Emotional Healing in Midlife
"I was 45 years old but felt like a toddler – terrified of the monster under my bed."
Margaret only faced the demons of her past for the first time as a 45 years old. She shares the key things that helped her navigate the pain…READ MORE
---
"personal and ministry notes from Wynn"
It's been a whirlwind 3 months, especially the month June. God has poured out His anointing and wisdom throughout our RW missions trip to Ukraine and Switzerland…(READ MORE…)
---
"personal notes from Brett"
How can I begin to convey in a newsletter all the incredible things that God did in the hearts of the Ukrainian people from a three week missionary journey I recently returned home from...(READ MORE…)
---
"personal notes from Judi"
Judi is taking a break this edition due to the Ukraine trip information.
She will be posting her RW Blog soon.
---
"rock group notes"

We invite you to join our international prayer team.
Please write Judi at RockGroup @ RestoringWholeness.org.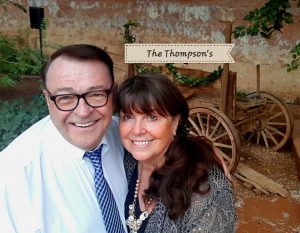 We are a team, a group of believers that are connected by a powerful thread…..prayer!
It is vital that Restoring Wholeness share with our partners. Join the Rock Group today!
God bless you!
With love, Wynn and Judi
---
Prayer Needs 
Please pray: for 2019 missions trip to Teen Challenge, CBN TV and YWAM in Ukraine, and South Africa in October 2019.
Please continue to pray for NEW participants of our RW Support Group starting October 2018 .
Please continue to pray for connections with pastors and church leaders here in Arizona, the USA and wherever God leads.
Thank you for your consistent faithfulness in prayer and support!  God bless you!

DONATE  HERE
OR make check or money order out to: Restoring Wholeness Ministries USA, P.O. Box 64907, Tucson, Arizona, 85728-4907
 Also consider donating to Restoring Wholeness Ministries by shopping on Amazon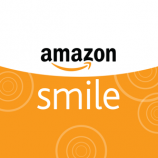 CLICK HERE for more info
God bless you for considering partnering with us in our mission for 2018!
---
CONTACT OR DONATIONS:
Rev. Wynn & Judi Thompson, P.O. Box 64907, Tucson, 85728-4907 – Office: +1-520-887-0115
restoringwholeness @ gmail.com – www.RestoringWholeness.org
Donations to RW in the USA are tax deductible.
Personal support for Wynn & Judi, although not tax deductible in the USA, is a very thankful provision!