JEREMIAH 29:11-13

 (AMP)
11 ~'For I know the plans and thoughts that I have for you,' says the Lord, 'plans for peace and well-being and not for disaster to give you a future and a hope.
12 ~'Then you will call on Me and you will come and pray to Me, and I will hear [your voice] and I will listen to you.
13 ~'Then [with a deep longing] you will seek Me and require Me [as a vital necessity] and [you will] find Me when you search for Me with all your heart. 
"personal notes from Judi"
We often hear stories of how men don't like to ask for directions, but we all are guilty of tossing the directions to something we are putting together in the trash…READ MORE
---
FAITH BY BULLET POINT 
"personal story" – by Lindsay Hill

When he was gone, I would make him feel guilty for leaving me alone. When he was home, I bounced back and forth between pushing him away and hoarding him for myself. I wanted to push him away to show him what it felt like to have someone leave you – only I was doing it emotionally….– READ MORE
---
"personal and ministry notes from Wynn"
We are coming to the end of 2018…full of wonderful memories, experiences and vision and hopes for the future! – …READ MORE
---
"personal notes from Brett"
"…talking about God's original intent for our sexuality and relationships.  This teaching is paramount because everything else we will discuss in the our 16 week program builds from this. Students need to hear this because we are living in a time when there are seemingly no boundaries...READ MORE  
---
"rock group notes"
We invite you to join our international prayer team.
Please write Judi at RockGroup @ RestoringWholeness.org.
We are a team, a group of believers that are connected by a powerful thread…..prayer!
It is vital that Restoring Wholeness share with our partners. Join the Rock Group today!
May our Father continue to energize you with His Spirit, protect, provide for you!  With love, Wynn and Judi
---
Prayer Needs 
Please pray: for 2019 mission trips to Teen Challenge, CBN TV and YWAM in Ukraine, and

South Africa in October 2019.


Please continue to pray for participants in our RW Support Group October 2018 – March 2019 .
Please continue to pray for connections with pastors and church leaders here in Arizona, the USA and wherever God leads.
Thank you for your consistent faithfulness in prayer and support!  God bless you!

DONATE  HERE
US Tax Deductible Donations:    
OR make check or money order out to: Restoring Wholeness Ministries USA, P.O. Box 64907, Tucson, Arizona, 85728-4907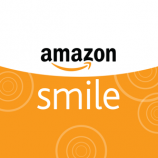 Also consider donating to Restoring Wholeness Ministries by shopping on Amazon
CLICK HERE for more info 
God bless you for considering partnering with us in our mission for 2018!
---
CONTACT OR DONATIONS:
Rev. Wynn & Judi Thompson, P.O. Box 64907, Tucson, 85728-4907 – Office: +1-520-887-0115
restoringwholeness @ gmail.com – www.RestoringWholeness.org
Donations to RW in the USA are tax deductible.
Personal support for Wynn & Judi, although not tax deductible in the USA, is a very thankful provision!