Matthew 11:29-30 Amplified
29. Take My yoke upon you and learn from Me [following Me as My disciple], for I am gentle and humble in heart,
and you will find rest (renewal, blessed quiet) for your souls.
30. For My yoke is easy [to bear] and My burden is light."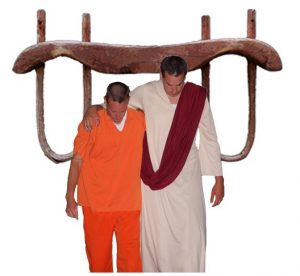 Nathaniel Breniser – is one of our past Restoring Wholeness Ministries leaders. Like all of us, Nathaniel continues to go through life experiencing the ups and downs, the joys and at times the discouragement of life. Yet God speaks and he listens. This is what he heard:
"A yoke is a farming tool that is used to link two animals together so that they will be more efficient in pulling a plow or a cart. As we live our lives for Christ, we take upon His yoke. This is a representation of our submission to the weight of His authority and acceptance of His discipleship. The cool part is that Christ is sharing the weight of the yoke (the burden of His authority), because He knows that we are too weak to take that full burden ourselves.
"This further shows that Christ is omnipresent and divine, since a yoke is only for two animals, yet Christ desires to disciple everyone and walk alongside all. We do not have to wait in line for our chance to be a disciple of the King of kings, He is willing and able to walk alongside everyone. Unlike a regular farm animal, we have the freewill to choose to be under His yoke. We must choose to submit to Christ and humble ourselves to be His disciple."  
---
notes…from Wynn
I must say that so far this year has been full of opportunity and promise for Judi and my self and for Restoring Wholeness Ministries. God has opened many doors for us to walk through and see His glory and promise. Let me share some with you.
First God opened the door to go back to South Africa for 2 very full weeks of teaching, speaking and meeting with my South African 'family'. God overwhelmed us with His continuing love through those, who for 14 years, were my family. I realised that our Father was still not finished with the influence of Restoring Wholeness Ministries there. So much so that I've been asked to return in 2017 for 3 weeks of teaching and ministry. There is definitely more on the horizon in SA!  Here are a few photos of this trip: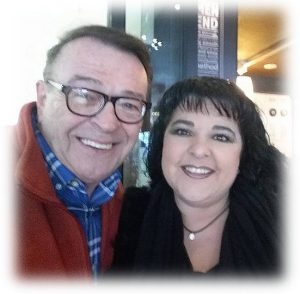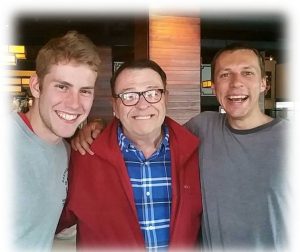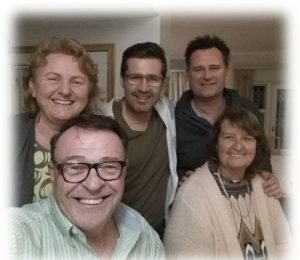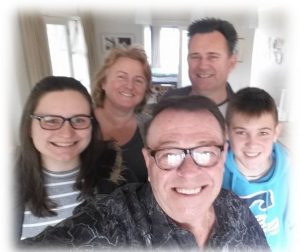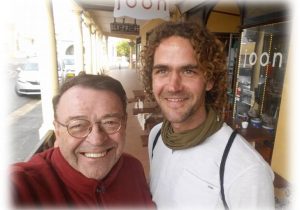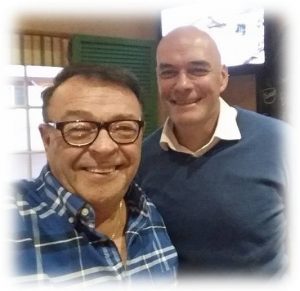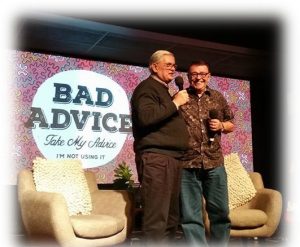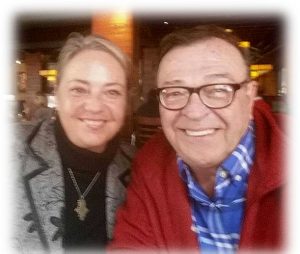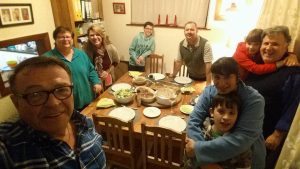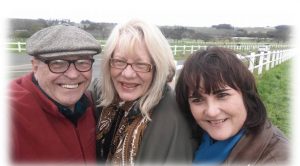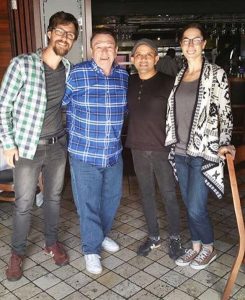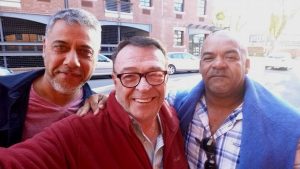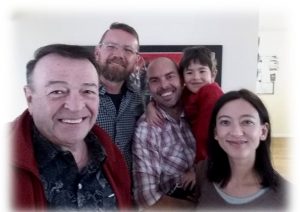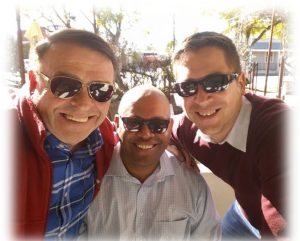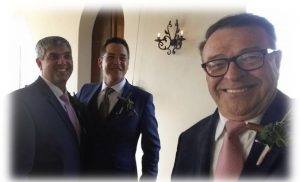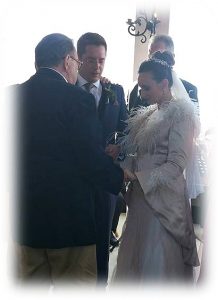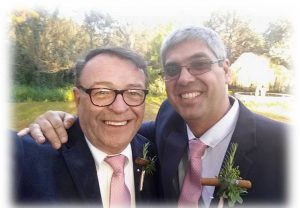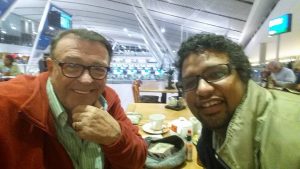 from left to right row 1: Niki Fandrakis, one of the SA RW team members; Dima Visser, translator English to Russian on our Ukrainian 2014 trip; Gillian Marsberg, Daniel Burke, Dale Marsberg and Margaret Logan, teachers & board members of the SA RW team; Dale & Gillian Marsberg and family;
from left to right row 2: Rory Fletcher Cox, past drummer at Life Church, Sea Point; Craig Seaman, past SA RW team member; Pedro Erasmus, Senior Pastor Edge Church; Marina Louw, past member of SA Living Waters, professional violist and Principal / Head of Strings at Beau Soleil Music Centre, Cape Town;
from left to right row 3: first Christian friends I had when I first went to SA in 1996, Annemie Munnik, Landi  & Bartho Kasselman, Marko & Ina Thiart; Lenie Coetzee, past board member SA RW and Marlize Stander, close friend; Sheldon & Nadine Moultrie, ex-staff at Life Church, Sea Point and Cyril Naicker, past SA RW Admin Assistant.
from left to right row 4: Sean Christian and Leon Jantjes, past members of SA RW; Tyron & Lisa Georgiades, close friends; Flip van Rooyen, past member of SA RW; Robert Shawn & Tracy-leigh Munnick, past members of SA RW;
from left to right row 5: Benjamin Thompson, next to me – my son and past member or SA RW and Werner Groenewald, best friend and groom to be; Werner Groenewald and best man MP Botes; me blessing the newly married couple – Werner  and Sue-Anne Groenewald;  MP Botes, close friend;
from left to right row 6: Al & Bronwyn Metcalf, close friends; Brian & Yvonne Morison O'Connor, past SA RW team member; and last but not least, Che Paulse, close friend.
---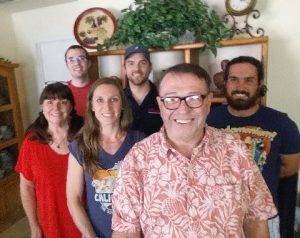 Second door open was here in Tucson. One of our new Men's support group leaders and his church has opened up a house they own very near the campus of the University of Arizona to hold this coming year's Men's Support Group. This is a key move since it makes the group more accessible to more guys. This years's Men's support group has an overflow of applicants.  As for the RW Women's Support Group we have more ladies participating than ever before. We are very thankful to our new pastor, Kai Eilert at Central City Assembly for really getting behind Restoring Wholeness Ministries and publicizing it. Other campus ministries are now getting introduced to our vision as well which makes for a wider outreach to those who need and
want help.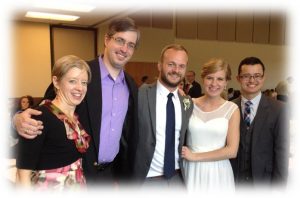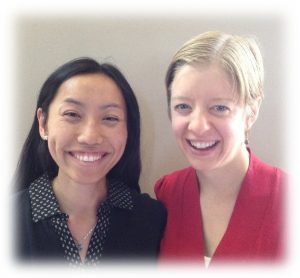 As for the RW Support Group meeting at Sojourn Church on the campus of the University of Minnesota, Michael Newland, leader and part of Chi Alpha, has reported more applicants as well. God is doing some awesome things through Sojourn Church and our team there.  We are so thankful to all their devotion and vision! They are becoming an integral part of RW including helping with re-organizing and writing new material for our manual.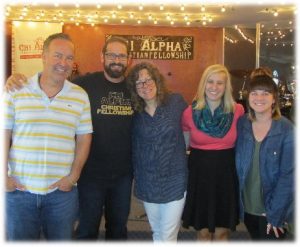 Brett Martin, who is my right hand man, has transferred from ministering at the University of Arizona here in Tucson to Northern Arizona UniversityChi Alpha in Flagstaff. This year he is training and building a new RW team. Ryan and Kelly Ribelin, the Chi Alpha leaders at NAU, are also the Arizona Chi Alpha State directors, and are 100% behind RWM. Brett is taking them as well as two others through the course. God is on the move…in many, many ministries across America and the globe and it is so exciting to be apart of what God is doing.
There is more to come in regards to 2017. But we wait on the Lord to solidify His plans.  We don't want to jump ahead of Him. We need more leaders and teachers who can help spread the word our Father has given us.  Your prayers and financial support makes you a partner with what He is doing through us. Thank you so much!
---
notes…from Judi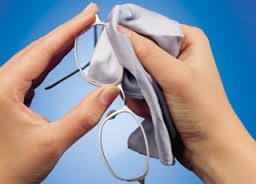 It's the day after a holiday. I'm at work and just beginning my day. I sit at my computer and open the first program. I immediately think….hum…I think I will clean my glasses so I can see clearly. I could see but just wanted a fresh clear perspective. So often our glasses get messy and we don't realize it so I wanted to make sure I could see clearly.
That made me think of my spiritual life. There are 2 times we reach for our "spiritual cleaning cloth". When we want to see things clearly through God's eyes even if we don't feel any obstruction. But just to know that our "vision" is clear. The other time is when life gets so messy and we don't even realize the mess. We struggle and squint and finally realize it's time for a cleaning. It's at that moment it feels as if we can see better than ever.  — Why do we wait? Start your day with a fresh vision!
Lindsay Hill and I are excited about this year's RW Women's Tucson Support group. Lindsay will be leading and I'll assist her. We have more ladies this year than we've had in the past 3 years, God is moving!
On a more personal note, most know that my oldest son, Mike, died in January. It's been one of the roughest years of my life. Many of you have had to deal with the loss of a child and know the grieving process is unpredictable and different for each one. The five stages, denial, anger, bargaining, depression and acceptance are the normal responses.  I have moved from stage to stage in the process. I have one yet to conquer, and that is acceptance.  I have bounced between the first 4 at random times and yes, even depression. It's all part of the process. The comfort is knowing my Heavenly Father is steadily by my side, for which I am truly grateful! He is faithful, patient and walks me through each step and allows healing to replace the pain. I have grown in my own relationship with the Lord through this difficult time. The acceptance will come as I trust the Lord to guide me. I want to thank my husband, my family and those of you from around the world, who have sent personal words of encouragement and love – you have touched my heart deeply.  God bless you!
---
Prayer Needs
Please continue to pray: for our 2016-2017 currently running RW Support Groups and participants in Tucson, Minneapolis and leadership training on the campus of Northern Arizona University.  Thank you for your consistent faithfulness in prayer and support!  God bless you!  
Please pray: for plans to return to South Africa, England, YWAM – Teen Challenge and CBN TV in Ukraine as well as a one day seminar in Switzerland in 2017.
2017 looks as if it will be busy not only overseas as our mission is expanding but here in the USA – Flagstaff, Arizona; Lompoc, California and Purdue University.
Please continue to pray for the people of Ukraine, Switzerland, South Africa and England.
Please continue to pray for the participants of our last RW Support Group.
Please pray for new, stable and anointed leaders.
Please pray for connections with pastors and church leaders here in Arizona and the USA.
Please pray for a much needed second newer, reliable car.
US Tax Deductible Donations (status pending)
Make check or money order out to:
Restoring Wholeness Ministries USA
P.O. Box 64907,
Tucson, Arizona,
85728-4907
Or you can make a bank transfer. Please let us know if this plan works better for you and we'll send you the info via e-mail.
USA at RestoringWholeness.org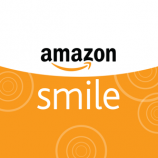 Please consider donating to Restoring Wholeness Ministries


by shopping on Amazon –

CLICK HERE for more info
God bless you for considering partnering with us in our mission for 2016!
_________________________________________________________________________________________________________

CONTACT OR DONATIONS:
Wynn & Judi Thompson, P.O. Box 64907, Tucson, 85728-4907
Office: +1-520-887-0115
USA at RestoringWholeness.org – www.RestoringWholeness.org
Donations to RW in the USA are tax deductible.
Personal support to Wynn & Judi, although not tax deductible in the USA, is a very thankful provision!