Matthew 11:29-30 Amplified
29. Take My yoke upon you and learn from Me [following Me as My disciple], for I am gentle and humble in heart, and you will find rest (renewal, blessed quiet) for your souls. 30. For My yoke is easy [to bear] and My burden is light."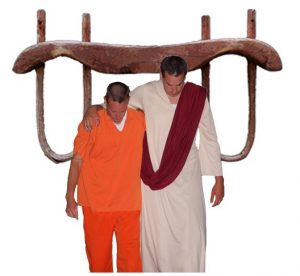 My thoughts:
A yoke is a farming tool that is used to link two animals together so that they will be more efficient in pulling a plow or a cart. As we live our lives for Christ, we take upon His yoke. This is a representation of our submission to the weight of His authority and acceptance of His discipleship. The cool part is that Christ is sharing the weight of the yoke (the burden of His authority), because He knows that we are too weak to take that full burden ourselves.
This further shows that Christ is omnipresent and divine, since a yoke is only for two animals, yet Christ desires to disciple everyone and walk alongside all. We do not have to wait in line for our chance to be a disciple of the King of kings, He is willing and able to walk alongside everyone. Unlike a regular farm animal, we have the free will to choose to be under His yoke, we have to choose to submit to Christ and humble ourselves to be His disciple.
by Nathaniel Breniser