JEREMIAH 29:11‭-‬14 AMP
"For I know the thoughts and plans that I have for you, says the Lord, thoughts and plans for welfare and peace
and not for evil, to give you hope in your final outcome.
Then you will call upon Me, and you will come and pray to Me, and I will hear and heed you.
Then you will seek Me, inquire for, and require Me [as a vital necessity] and find Me
when you search for Me with all your heart. [Deut. 4:29-30.]
I will be found by you, says the Lord, and I will release you from captivity and gather you from all the nations
and all the places to which I have driven you, says the Lord,
and I will bring you back to the place from which I caused you to be carried away captive."
______________________________________________________________________________________
NEW SEGMENT TO OUR NEWSLETTERS – PERSONAL STORY
MY ENCOUNTER WITH PAIN & ANGER



by Lenie
When I think of events which have caused great pain and anger in my life , uppermost in my memory are the two times when I was age 10 and 12 when my cousins tried to sexually manipulate and abuse me. Because of good sex education given by my parents, I resisted the abuse, but I slapped my one cousin through his face and cursed him. These events left in me a deep sense of shame about my own femininity as well as a hatred and mistrust towards men which stayed with me for the next ± 30 years. Only as I was involved in counselling others and doing counselling courses myself, did the Holy Spirit bring me in contact with my true feelings of pain and anger. God, in His love, gave me wonderful leaders and friends to walk with me into the wholeness which Jesus gained for me on the Cross.
Today I can truly say that God has redeemed my past as I am able to minister to men with God's heart of compassion. God has also given me a few special male friends who are Godly men and their respect towards women and their commitment to me has been a great redemption in my life. I can truly say that if we are willing to let Jesus into our darkest places of pain and anger, He is there to not only heal our hearts, but also to redeem the damage totally!
Another area of severe pain and anger that I had to face and allow God to heal, occurred when I was involved in a car accident in May 2000. Two of my friends, myself and three of their children drove from Stellenbosch to Johannesburg. An hour before we would have reached our destination, we had a tire blow-out and our car rolled. Two of the children, who sat next to me in the back-seat of the car, were killed and I had severe internal injuries, cracked ribs and a fractured hip, broken in three places. My one friend who sat in the passenger seat in front, was also severely injured and she nearly died in intensive care.
When I regained consciousness in hospital, I experienced severe shock as I heard that the two children (both age 5) had died. My whole body was in the most severe pain for the next three months and often the strongest injections did not bring relief. At one point I felt that I wanted to just give up and commit suicide. Never in my whole Christian experience of 31 years did I ever think that I would come to such a low point of wanting to give up life. God sent me precious friends to love me and pray me through the darkest valley of demonic attack on my mind, and after a whole year of recovery, I was able to really cry for the first time.
I realised then that the decision was mine as to whether I was going to turn to God and allow Him into the depths of my aching heart, or to stay in anger over what has happened. I realised that my faith in God's love had been shaken and tested to the utmost and I knew that if I didn't allow Him into my pain, that I would be living with unbelief, sorrow and passivity forever!
My friends' love and prayers caused my heart to be able to soften again towards my Heavenly Father, and His Holy Spirit tenderly ministered to me for months on end. As I now look back over the past two years of recovery, I can see that my love for God and my desire to please Him daily, above all, has become deeper than ever. The suffering has produced in me a brokenness and tenderness that I never had before and I realise that the very thing that Satan planned to destroy me with has become the thing which God has turned around for my good and for His glory!
______________________________________________________________________________________
notes…

from Wynn
The second quarter of 2017, June especially, was very busy. Here is a recap and a few photos:
Our first missions trip was to England. Pastor Sujith and Reshmy Alex was the first RW One Day Seminar we held in Suffolk at Christian Resource Centre on Saturday, 3 June. The seminar was met with enthusiasm and desire to know more about hope for those who struggle with dysfunctional and sexual issues.  What a pleasure to meet Sujith and his team. There were many positive responses that were reflected from this seminar. We look forward to working with him again in the future.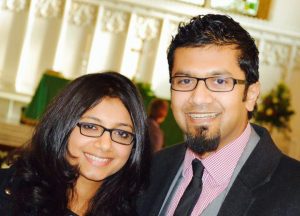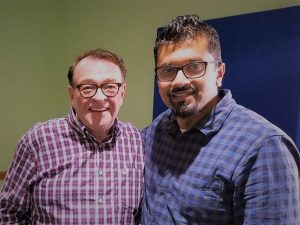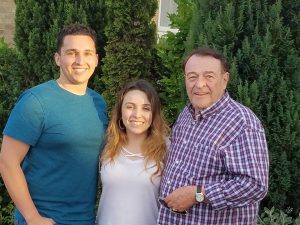 Pastor Phil and Jo Thorne who pastor's the Alive Church, Norwich invited me to speak in their morning worship service which was broadcast live, streaming on Facebook Sunday, 4 June. God moved. He spoke to people's hearts. We don't know exactly how many heard the message who watched via Facebook. They did have several good comments from that.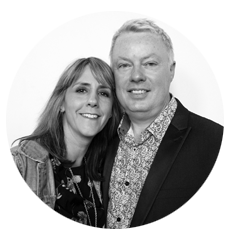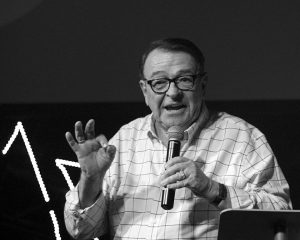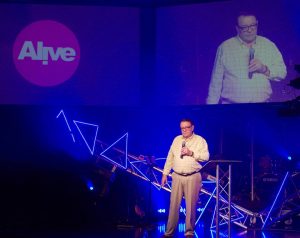 and last but not least our hosts, Pastor Paddy and Jennike Venner pastoring Eternity Church Norwich and Downton Market. We held seminars in both churches and spoke on Sunday, 10 June in both churches. The reception was very positive. In fact they want us to return next year for more teaching. Our Father knows the need and we are grateful to those of you who supported this mission trip with your prayers and finances. God bless you!


Second ministry trip was to San Diego and the Restored Hope Conference which Restoring Wholeness is a member ministry. The day before the conference started was a business meeting full of training and needed information to ministry leaders regarding, in part, today's society and RHN's policies. Clear, direct and specific details to help ministry leaders to be wise and do the best job possible. We so appreciate the leadership headed by Anne Paulk: Executive Director / Board Member. Her story is one that honors God in all ways.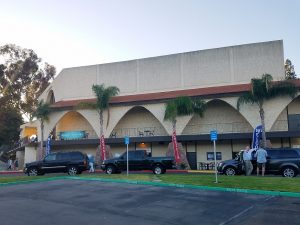 Worship led us into a place of focus on our Lord, Saviour and Father. Speakers such as Andy Comiskey, Joe Dallas and Linda Seiler gave us solid Biblical truths and understanding.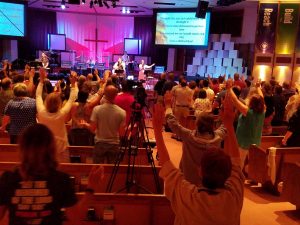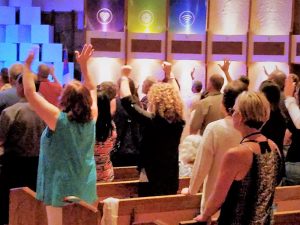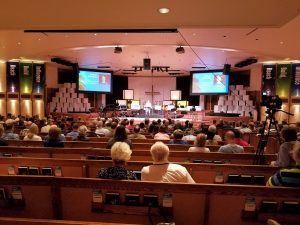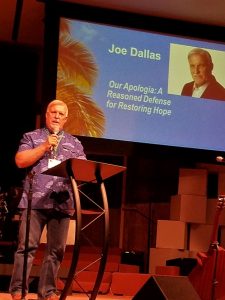 Joe Dallas – Michael Newland, Linda Seiler are all leading a new ministry called Re-story aimed at helping leaders within the Assembly of God group of churches. Michael is our RW leader in Minneapolis, Minnesota. Linda is the campus pastor for Chil Alpha at Purdue University. Brett Martin, my assistant leader of RW is now leading and ministering in the northern half of Arizona.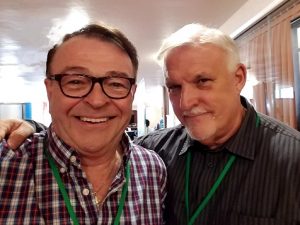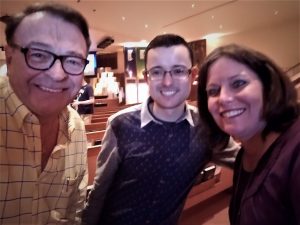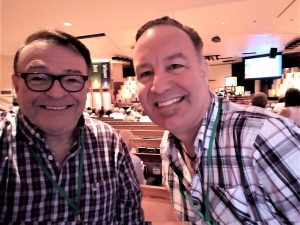 The great news in all of this is that there were several divine appointments and connections made. And, for those who know me well, I was not sick during all my travels the whole month of June!  I can really praise God for that. I do appreciate those faithful ones who shared they prayed that I would be well. The only thing I've struggled with this year is with all the pollens.  Many people in my travels have shared they too suffered with pollens and hay fever…it's not nice and I pray for all who are afflicted.
As for the rest of the year we are working on our next RW Support group coming up in October 2017 to March 2018 as well as the possibility of 2018 missions trips to Ukraine and England. We would greatly appreciate your prayers!
---
notes…

from Judi
When life happens what do you do?
Today I was reminded of that very thing. I decided to clean out my car. My faithful 2006 Chevy HHR. I purchased it in 2007 and it has served me well.
I was widowed in 2007 and moved home with my parents. Soon it was evident that I was going to need a car to help drive them around. My youngest son was also expecting my first grandson and knew I was going to need some extra room.  This car was perfect for my mom to get into and out of. She had been in a wheelchair for a while and some cars were hard for her to maneuver. I could also put her wheelchair in the back without having to lift it so high. It seemed the perfect little car.
It has been a blessing. When getting married in 2009 it was big enough to pack up my remaining things and travel to Bishop for our wedding. Then also Wynn's things and some wedding items all tucked into that car.  On to Tucson and now I've had it for 10 years with about 180K miles on it.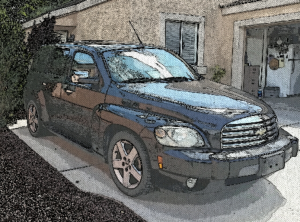 Now to the real story. As I was cleaning the car out today there were some things that caught my attention. The scuff marks on the back of the car where my dad would allow the wheelchair to scrape as he loaded it were still there. When it happened, I remember I cringed but told my dad "don't worry about it. I got this car to be able to drive you around". When my oldest son Mike, dumped his 40 oz sugar soft drink between the front seats and all over the floor he felt so bad. I remember telling him that it was no problem. Accidents happen. We did our best to clean it up but all the while I did not want him to feel bad. It was an accident. And when cleaning the back windows, I can still see the flecks of shoe polish that was used to write "just married" on the back-side windows that we have never been able to remove completely.
Cleaning the car today was a journey down memory lane. There were many soils, scrapes and signs of events over the last 10 years. As I saw each memory I was thankful for how I handled each event. Never with anger but with compassion and love. Not without disappointment that another mar was made, but knowing a relationship is far more valuable than things. The scrapes, stains and memories I was thankful for. I am thankful that I did not get angry, show or say things that could have hurt others. Just think…today I had precious memories of the "stuff" life often gives us instead of regret over words or actions that could have happened.
This story was about my car but in fact it reflects how we need live our life. Full of God's grace, love and forgiveness. I want to make sure I continue in this same attitude as I walk out the rest of my life. I may not have approached all circumstances in this way but it is my continued goal.
What do you do when life happens?
---
"Rock Group notes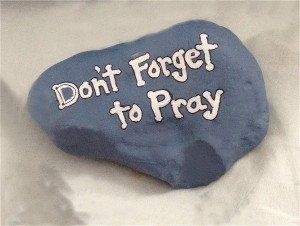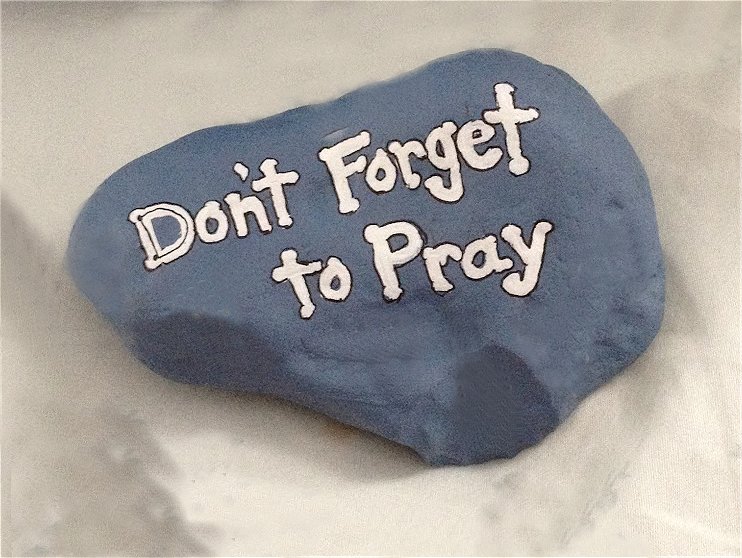 Would you like to to be connected in commitment and prayer?  It is vital that Restoring Wholeness share with our partners.  We hope that you, who would like to be a part of our prayer team called the "Rock Group", to contact us at RockGroup @ RestoringWholeness.org .  We will share our prayer needs in a short email and also look forward to hear from each of you with your needs as well. We are a team, a group of believers that are connected by a powerful thread…..prayer!  Join the Rock Group today!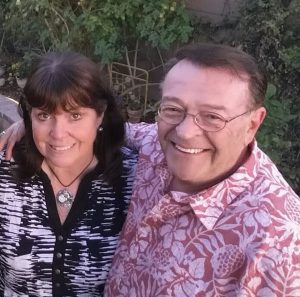 God bless you!  With much love, Wynn and Judi 
Prayer Needs
Please continue to pray: for our 2017-2018 upcoming RW Support Groups and participants.
Thank you for your consistent faithfulness in prayer and support!  God bless you!  
Please pray: for plans to return to YWAM and Teen Challenge, CBN TV in Ukraine, ministry in Switzerland and the UK as well in 2018.
Please continue to pray for the peoples of Ukraine, Switzerland, England, South Africa and of course the USA!
Please continue to pray for the participants of our last RW Support Group.
Please pray for new, stable and anointed leaders.
Please pray for connections with pastors and church leaders here in Arizona and the USA.

DONATE  HERE
NEW
US Tax Deductible Donations:


OR make check or money order out to:
Restoring Wholeness Ministries USA
P.O. Box 64907, Tucson, Arizona, 85728-4907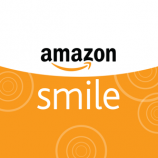 Also consider donating to Restoring Wholeness Ministries
by shopping on Amazon – CLICK HERE for more info
God bless you for considering partnering with us in our mission for 2016!
______________________________________________________________________________________________________
CONTACT OR DONATIONS:
Rev. Wynn & Judi Thompson, P.O. Box 64907, Tucson, 85728-4907
Office: +1-520-887-0115
restoringwholeness @ gmail.com – www.RestoringWholeness.org
Donations to RW in the USA are tax deductible.
Personal support to Wynn & Judi, although not deductible in the USA, is a very thankful provision!