A personal note from Wynn…
It's been a whirlwind 3 months, especially the month of June. God has poured out His anointing and wisdom throughout our RW missions trip to Ukraine.

We first stopped in Switzerland and spoke at a church in Neuchatel. I was privileged to spend time with a few of my long time friends and supporters. They are always a blessing to me!!!
13th-16th June – 5 hour forum and 3 day seminar with CBN/Emmanuil.tv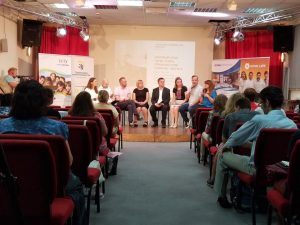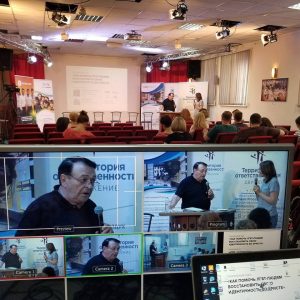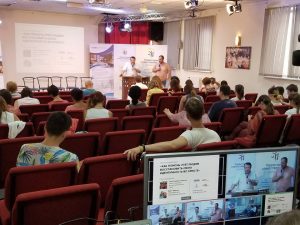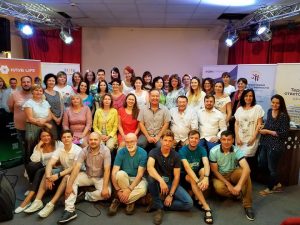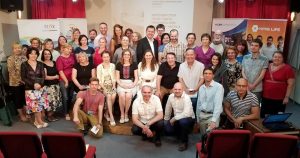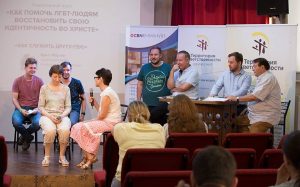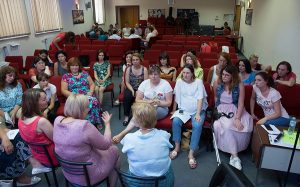 So many stories of redemption and hope came from these 4 days with CBN/Emmanuil.tv! We connected with several believers who had had significant miraculous changes. The message of HOPE was first and foremost in our spirit…our Father truly spoke to and through us. Many thanks to the CBN/Emmanuil.tv team especially Lana, Антон and Olga.
One young man six hours by train east of Kiev heard my story while it was live on the internet and called to ask if he could see me. Lana gave him the details of where we'd be and he showed up the following Tuesday while we were teaching at the 2 day seminar with Teen Challenge. He came all that way just to see us for an hour. Our Father gave us wisdom and inspiration as to what to say. He wept for quite a while as God ministered to him. Two days later I received a message from him saying, "Thank you for your encouragement. I have a very good mood/attitude today. There is no despondency…I have hope". Praise the Lord! Sometimes it takes being desperate, willing to do anything for our healing. Please pray for that young man.
17th June – 2 Church services in Kiev
What an amazing 2 services…New Life Church in the heart of Kiev…over a thousand hungry children of God hearing words of hope. Thank you Pastor Anatoly Kaluzhny, for inviting us into your church home to minister. God bless you and your congregation.

Then in the early afternoon Brett and I spoke at an awesome church pastored by Andrey Petruchenko, an ex Ukrainian mafia head who spent 13 years in prison. He now has 2 churches and about 7 rehab centers for addicts.
 
18th-19th June – 2 Day Seminar with Teen Challenge with Sergey Glushko, national director of Teen Challenge, Ukraine.
20th June – Teen Challenge Kiev Coffee House.
God moved mightily. Everyone attending were visibly moved and effected by our openness and clear, direct and specific communication of God's purpose and heart.
During the 2 day seminar we broke up into several small groups to discuss questions in regards to the topics Brett and I taught on. The hunger for the Truth is amazing and we can only give our Father glory for the miracles that were done in each life.



21-24 June 2018 – Lutsk YWAM, Ukraine
21st June – full day of interviews, journalists, morning tv talk show, an online show with live questions, and another tv show in Rivne (an hour to the north east of Lutsk).

Over all it is estimated that between all the media we interacted with we reached over 2 million people.



22nd June – journalist interview and young adults meeting
The journalist we met with was the editor-in-chief of 5 different magazines. At the end of the interview she commented to Alyona, our host and leader of the Lutsk YWAM base, that she felt she wanted to put our story in all 5 publications. God really opened an amazing door for us. Please continue to pray that these publications will continue to reach thousands with the hope of our Father!
Brett was in his element when we met with many young adults from several Lutsk churches. It was only the Lord who opened their hearts and minds to the Word Brett and I brought to them. Again, please continue to pray for the young people of Ukraine.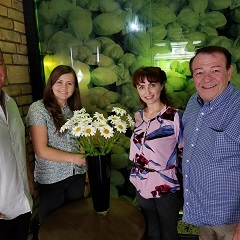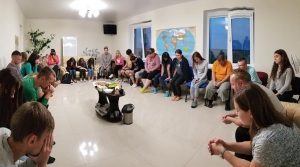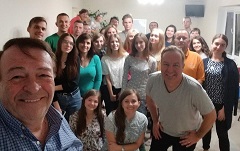 23rd June – full day seminar with Pastors and key leaders in Lutsk
Alyona was amazing…she planned the entire schedule for Brett and I while in Lutsk. She even translated the 4 topics we had in Russian into Ukrainian! The full day seminar turned out to be one of the key events in our trip to western Ukraine. Most pastors in Ukraine are hardened to the LGBTQ community and do not know how to communicate with them or how to help, when help is asked for or needed. The key word God gave me for this trip was "HOPE". Everyone needs hope, without it life is dismal to say the least. Toward the end of the day several pastors and leaders told me that due to my personal story they had begun to change their minds and hearts. Alyona wants us to return…and we want to in the Lord's timing and will. Brett and I would seriously appreciate your prayers concerning this.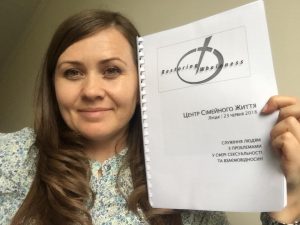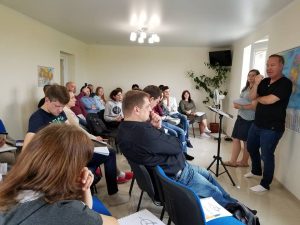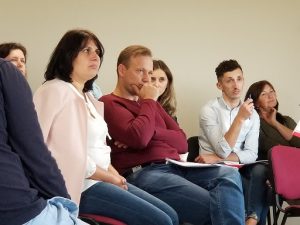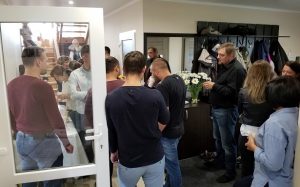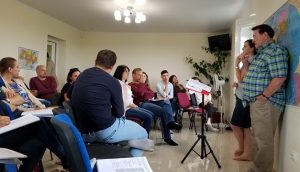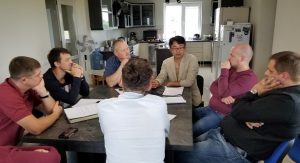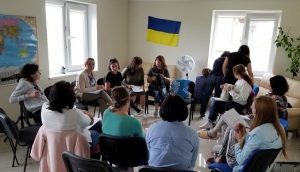 Oh, and let us NOT forget – there is always good homemade Ukrainian food at every meal…like Borscht (beet soup)!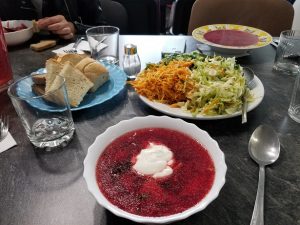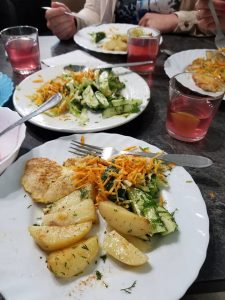 24th June – 3 Sunday services
Three churches…almost back to back…in fact after I gave my testimony at the first church, Brett began to preach…Alyona swept me off to her church where I again shared my story (saw several young people who were at our young adult night). From there we drove back to where Brett had just spoke, collect him and were off to the pastor's home for lunch. We only had an hour and a half and we were off again to the last church, again to share my story. Interestingly enough, we did a short seminar at this last church in 2014 – the first year we were invited to Ukraine and Lutsk.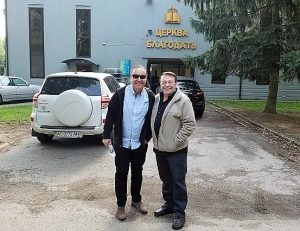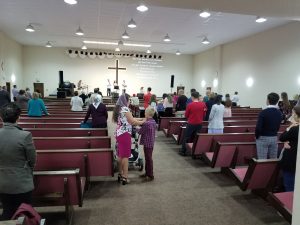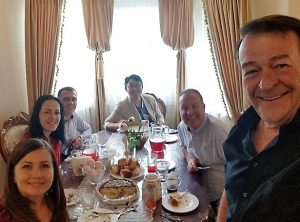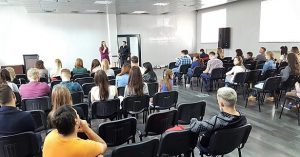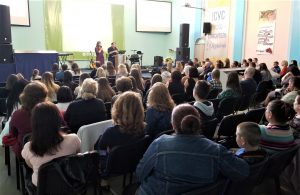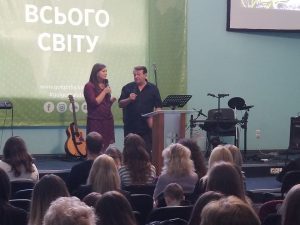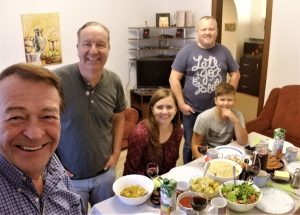 25th June – Leaving Kiev, Ukraine – joining us at the airport was Lana (CBN) and Sergey (Teen Challenge)…discussing the possibility of returning in 2019 to train leaders to run RW support groups and more.